Marathi Keyboard with Marathi Typing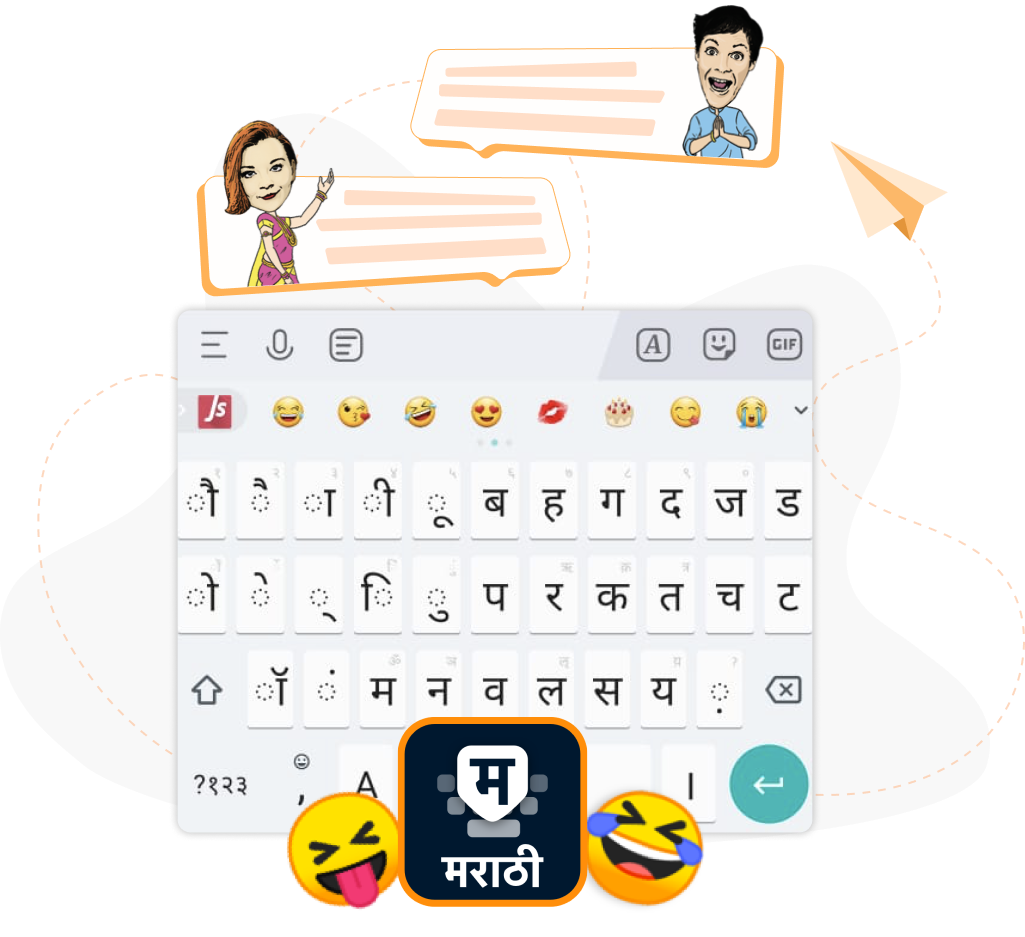 Download the app now to make your
conversations fun and heartfelt!
By Bharat Keyboard


Marathi Keyboard with Marathi Typing
Download the app now to make your
conversations fun and heartfelt!
By Bharat Keyboard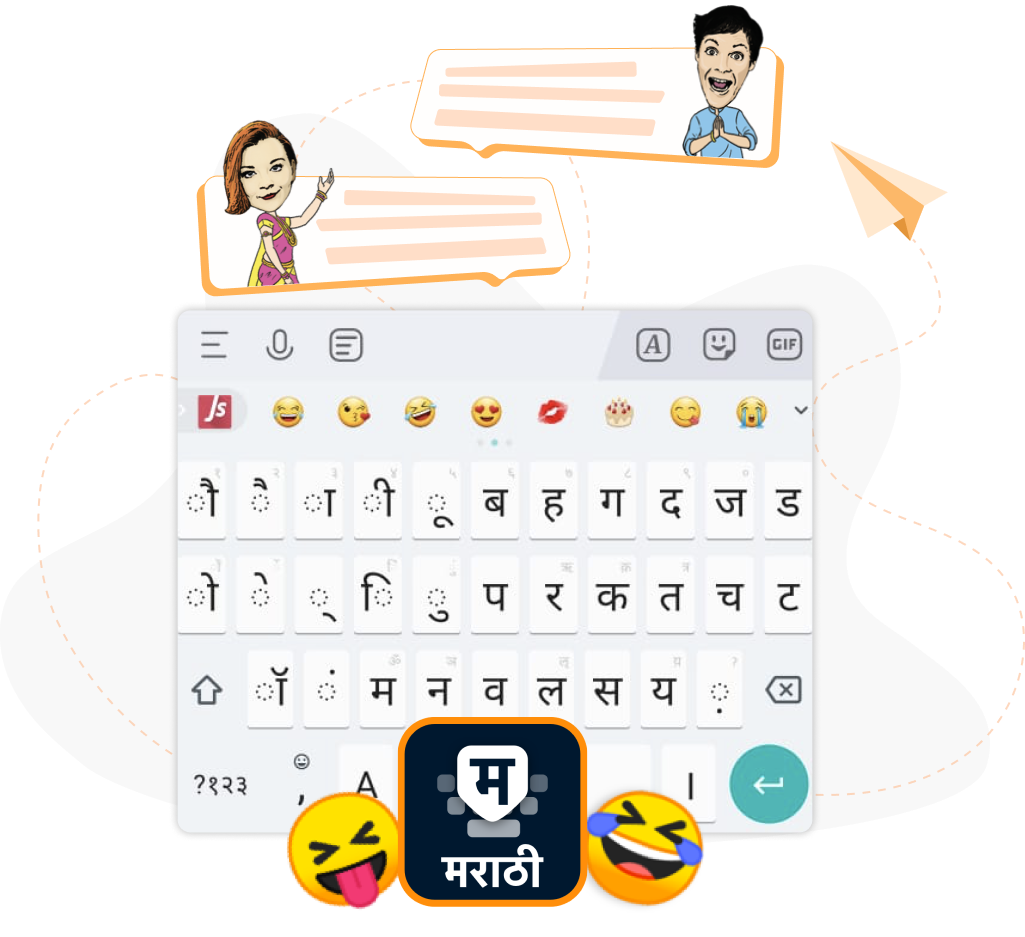 Marathi Typing Tool Online
Transliterate Any English Text To Marathi With Our Free Marathi Input Tool
Free Marathi input tool allows you to convert your text to Marathi while you maintain your average typing speed.
With Bharat Keyboard's Marathi Input tool type in Marathi anywhere on the web.
It's Fast. It's Accurate. It's Free
Marathi Keyboard App Features
Best English to Marathi (मराठी ) typing Keyboard App with "Jhakaas" 😎 AI innovative features,
free trending Marathi Stickers, BigMoji's and fast Marathi Voice typing.
Effortless Voice Typing in Marathi
Chatting in Marathi has never been this easy. Hassle-free Marathi keyboard for chatting is all yours for free.

Voice to text feature on Bharat Keyboard's Marathi typing Keyboard makes chatting in Marathi super easy for everyone.
If you are busy driving and can't text or you simply want to multitask leave it on the keyboard to do all the work for you. Simply say what's in your mind and the keyboard will write it.
Say It With Marathi or English Stickers
Just what you need to liven up your chats.

Send these fun Marathi stickers and GIFs to your friends and family to make your conversation fun and expressive.
There are tons of Marathi stickers and GIFs in Marathi Typing App for you. Relatable moments captured with the Marathi stickers and GIFs can be easily shared with your fellow Marathi speakers.
Amazing themes for cute and personalized display experiences.
Plain old default themes belong in the past.
Add a personal touch to your Marathi typing keyboard with this fun feature.

Select from the beautiful themes in the keyboard theme section or use any picture in your gallery as your theme.
BigMoji – Because your chats deserve bigger and better.
Bharat Keyboard's Marathi Keyboard for typing brings for you fun and colorful BigMojis.
Share BigMoji with your friends and family by just long pressing any emoji on the emoji bar.

They are big, bold, and beautiful.
Share what's in your heart with Bobblehead stickers.
Make personalized stickers with Bharat Keyboard's English to Marathi Keyboard App.
There are sticker templates available for special occasions, Marathi festivals, and feelings.
You can further customize the stickers by adding custom text to stickers in any language (Marathi or English).
Download Now For Free
No more 🥱 humdrum chats with Marathi (मराठी) typing Keyboard around! Now that you are all set,
download Marathi (मराठी) Keyboard and feel the magical transformation happen on your chats 😍
Get It On Google Play
ते Google Play वर मिळवा

Download Our Android App
आमचे Android अ‍ॅप डाउनलोड करा

Get To Know Us Better – FAQs
How to enable Marathi typing Keyboard and type on your Android phone?

Go to your device's Settings.
Scroll Down and tap System, then select Language & Input.
In the Languages & Input section, tap Virtual Keyboard or On-Screen, then choose Manage on-screen Keyboards.
Toggle the button On for Marathi Keyboard.
Open the app you want to type in and click on the keyboard icon on the bottom right corner of the keyboard.
Select Marathi Keyboard App and start typing.
Does the keyboard collect my personal data?

We understand that you encountered a warning message saying that Marathi typing Keyboard may be able to collect your data.
However, this is a standard Android alert that appears whenever ANY third-party keyboard is enabled. We are designed not to collect, store, or transmit any sensitive data. The Keyboard's cutting-edge innovation gathers just anonymous insights for better forecasts and improves your experience.
How do I use Voice to Text with Marathi Keyboard Online for Android?

Marathi Keyboard Apk has the voice recognition feature turned on by default.
Open the keyboard on your desired app.
To make the keyboard type for you – Press the microphone on the left side of the suggestion bar.
Select your preferred Language Marathi or English from the bottom bar of the keyboard.
Tap on the microphone and begin speaking.
The words start appearing on the textbox instantly.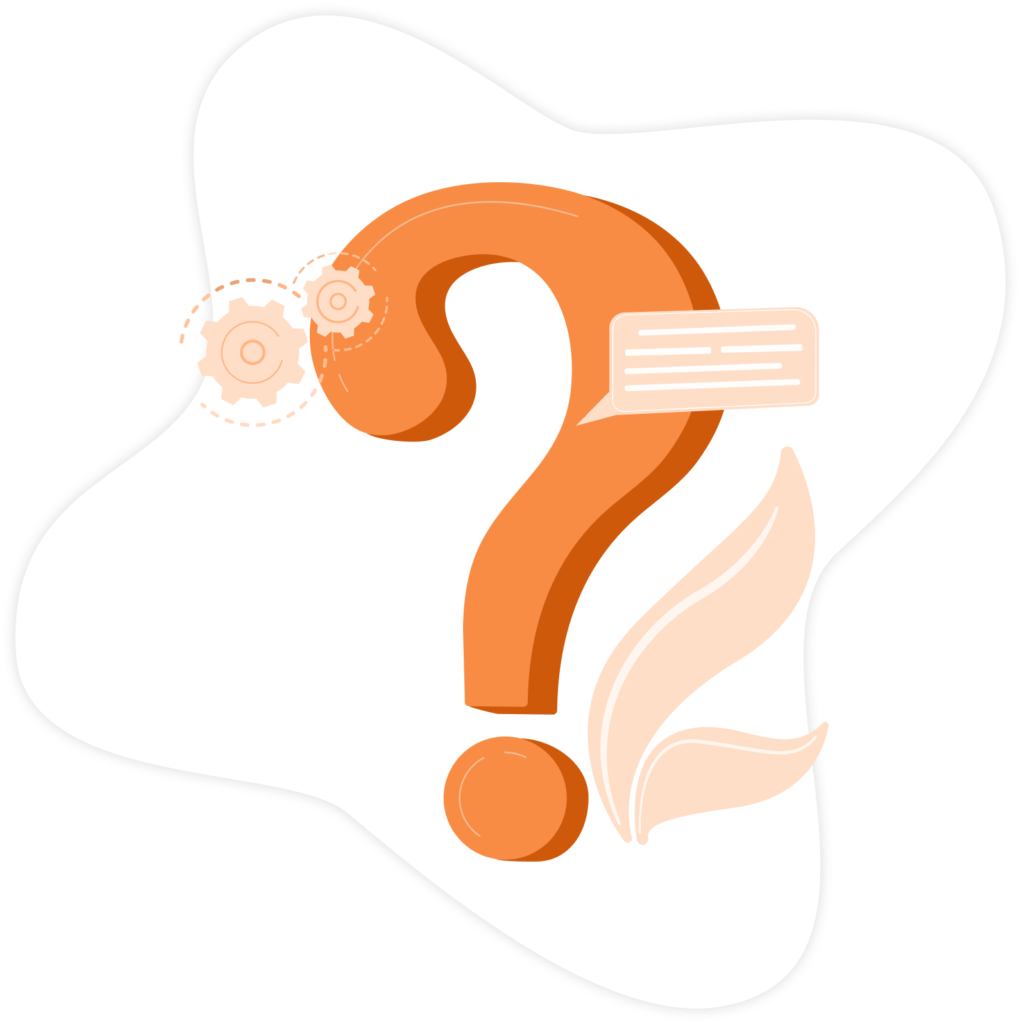 Why users ❤️ our Marathi Keyboard?
Contact Us
Have questions or need help?
Use the form to reach out and we will be in touch with you as quickly as possible.