Fully Utilize Marathi Keyboard To Enhance Your Business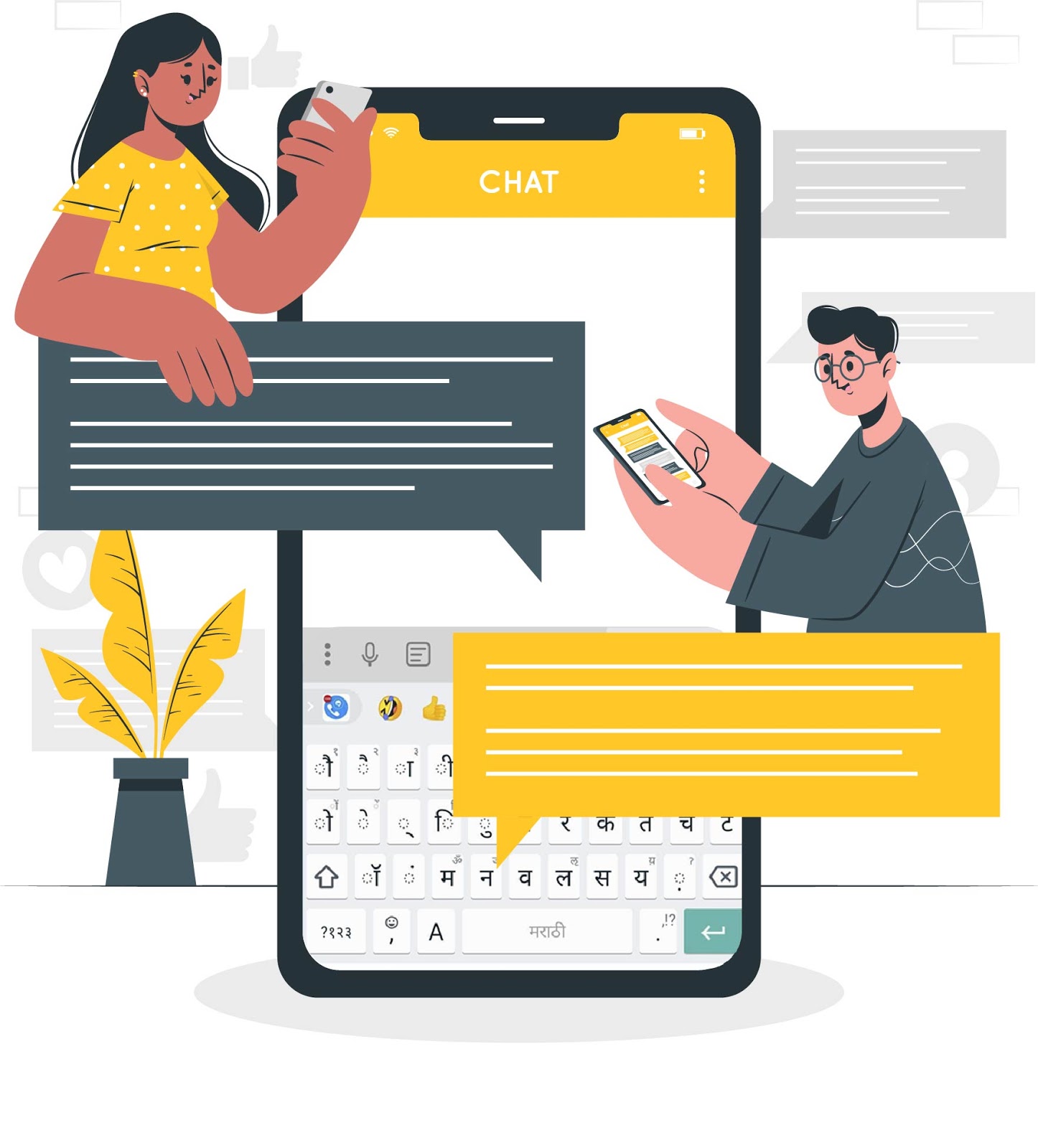 There are numerous Android keyboard apps available online that you can download easily and have a fun-filled conversation. You know you can utilize these keyboard apps in your businesses especially when you have a Marathi keyboard installed on your phone, you can run your business effectively and earn profit out of it.
Marathi Typing keyboard lets you type and chat in the Marathi language in order to  have an effective conversation with someone at a professional level belonging to the same region and is familiar with the language. Advanced features that are included in this keyboard have so many benefits that one wouldn't want to miss a single chance of using the Marathi keyboard.
Here is the list of ways you can follow to enhance your business with the help of a Marathi keyboard
Use of fast-typing techniques: You know when you want to have an effective conversation, the speed of sending replies should always be at a good pace. Because just in case somebody wants to have an important and urgent communication with you they need your fast response, Marathi keyboard fast typing techniques always work if you get handy with them. These techniques include voice typing, gliding, AI predictions, etc.
Another very important way through which you can enhance your business is the in-built translation feature in the Keyboard itself. If the person you are talking to isn't familiar with the English to Marathi language, all you can do is type a text or message in Marathi, then translate it into English or Hindi and finally send them. This feature lets the flow of conversation go nicely with effective discussion because the translations are always accurate.
If your business requires workers or employers from other regions too, then this translation feature is the best. The more workers you get the more increment and enhancement of business. For this, you'll have to ask your workers to download them all and use it to have the conversation go properly with all the members of your business. The language shouldn't be the hurdle.
Changing the fonts of texts according to the type of conversation you are having is the new cool. Suppose you are writing a letter to your business partner or clients or anyone related to your business, you can simply use a nice and decent font that would create an impression of yours. When you send them a letter or text, they might feel that you have shown some good efforts and are professional enough even if it's just a letter or a message.
These were some of the ways or tips or even ideas that can be utilized by none other than you to enhance your business and grow them even in other parts of the world where language shouldn't be the barrier and accuracy rate is high. When it comes to being professional, you always need to take some important steps as it builds a good impression and you may join hands with them in the future all because of your way of communicating.