How do we enable the Marathi Keyboard on Android Phones?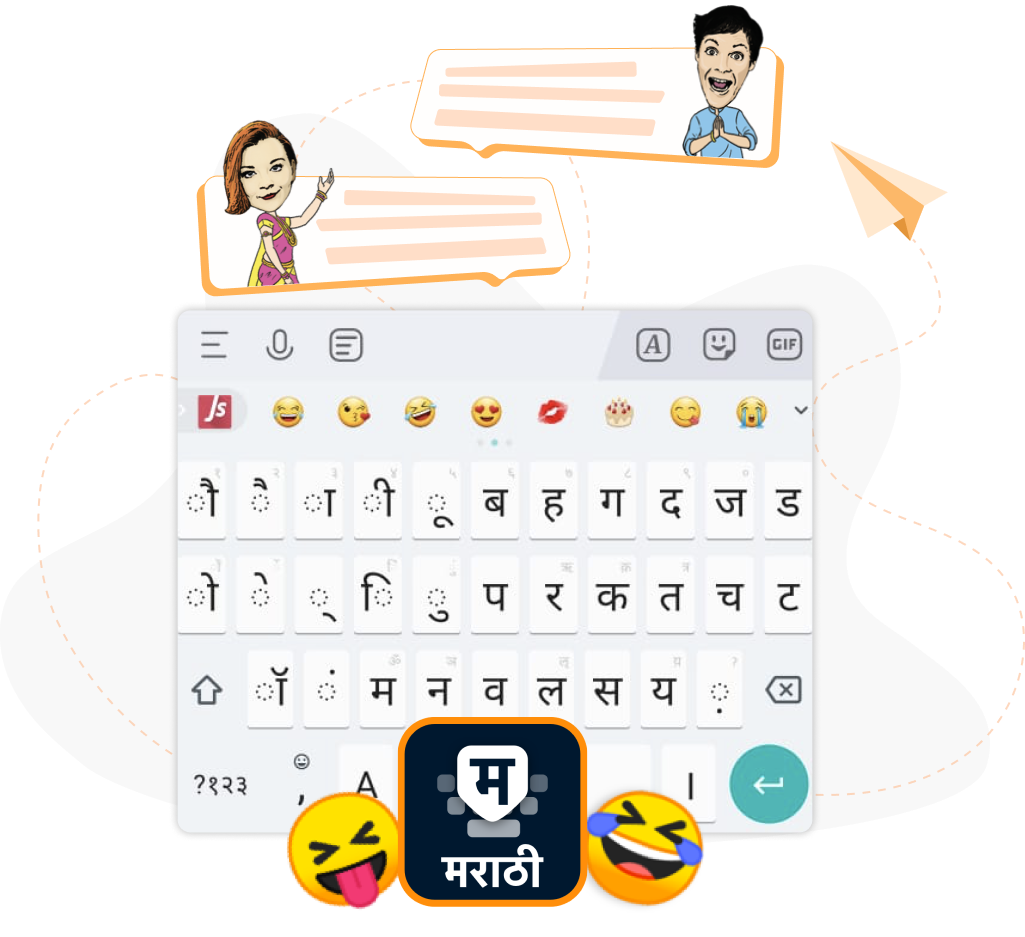 There are many different languages and civilizations in the world today. Marathi is one of the loveliest mother tongues among all the lovely languages. Let's say you are a member of the Maratha community or are continuously pressured to use your preferred language. Marathi is one of the early kinds of languages that India has in reserve, which emerged from the Indo-Aryan group of languages. The Indo-Aryan language family includes many different languages, but only Marathi has descended from Maharashtri Prakrit, which has been spoken throughout Maharashtra. The Marathi keyboard should then be installed on your phone for greater convenience. 
Read here Which is the best Marathi Keyboard for Android?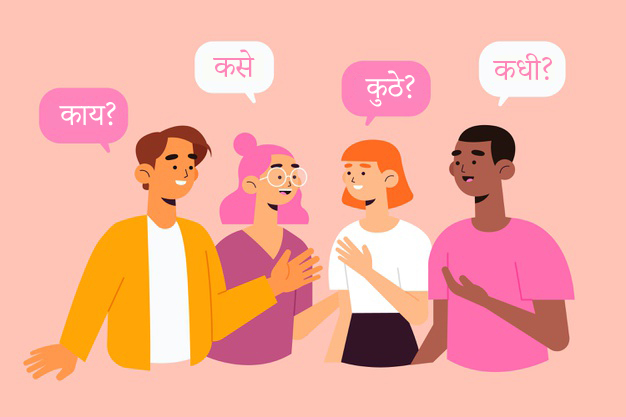 Features Of Marathi Keyboard
Understandably, you occasionally panic when travelling or driving and need to send a quick English text to someone. Most people prefer using their mother tongue rather than a foreign language in these hurried settings. Therefore, it is time to throw the dice the other way if you are bored of transcribing all the English materials into Marathi. But, if androids have already set up the ability for people to type in their favourite language, why not use it? You're correct, of course. Since Marathi may now be written directly in text messages, you have the freedom to chat with your loved ones over the chats in your favourite language in a fully-fledged manner. You might be unsure of the benefits these Marathi keyboards can provide. The following items should be immediately reviewed if you want more information!
·         Easy to use: The simplicity of use is the best feature of the Android Marathi keyboard. Unlike other keyboards, Android's language option does not require downloading and installing any third-party programs from the Play Store. There are simply a few considerations to keep in mind when selecting Marathi keyboards. 
·         Preferences are available: The presence of preferences is one of the best features of the Marathi keyboard. Many individuals around the world are already accustomed to using conventional keyboards. So, suddenly, it cannot be very clear to use a new keyboard. To get around these issues, androids allow Android users to employ a feature that works both ways. Users who feel comfortable entering Marathi words in English can continue to use English letters on the keyboard, but their input will be converted to Marathi. Conversely, if you select the alternative option, you can now type in Marathi directly using the Marathi symbol on the keyboard.
· Variety options: There are many possibilities, just as many different types and designs of English keyboards. The Marathi keyboard offers a similar range of features. Given that some of you may be beauty freaks, you would not want to accept something as basic as the Marathi g board capabilities. You shouldn't be concerned because there are various Marathi keyboard variations. You can get one directly from the android market if you want a customized Marathi keyboard. Even the installation process itself is not that difficult.
·         Get unique stickers: Let's say you wish to use Marathi, your mother tongue, to communicate more effectively. If so, you might also give the distinctive sticker collections from Marathi keyboards a shot. Emoticons and emojis are equally important in Marathi's texting process, in addition to stickers helping you better communicate your feelings and emotions. Therefore, you have a choice between using stickers or emoticons. In some situations, you can decide between the two. So, without further ado, get your preferred Marathi keyboard to make chats and gossip easier to grasp.
Read here Step by Step Guide to download Marathi Keyboard On Your Android Phone?
How To Install Or Enable Marathi Keyboard On Android
The World is a dynamic place with different cultures, languages, and social ways of expressing yourself. Marathi is one of India's early varieties of languages, which gave rise to the Indo-Aryan language family. The Indo-Aryan language family has a lot of diverse languages under its umbrella. However, Marathi is of the many languages that have finally descended from Maharashtri Prakrit that has been used all over Maharashtra. Old Marathi and the Apabhraa languages were created because of further development claiming that Apabhraa emerged after Marathi had already split from the Middle Indian dialect. Thus, the language is a blessing with a rich cultural history backing it up. Thereby, having Marathi on your phone's keyboard is an appropriate and favourable option if it is your mother language. 
To install the Marathi Keyboard on Android, the following steps will help you install the keyboard so that the Marathi language can be used as a part of your daily texts. The language settings on your Android device are unaffected when you switch languages using Gboard. So here are the pointers below:
·         Install the app called marathi keyboard app by Bharat Keyboard on your Android smartphone or tablet so that you can make the changes in the settings at your convenience. 
· Launch any text-entry-enabled application, such as Gmail or Keep, because this might help to change the texts and the languages. Where text can be entered, tap it and change the language that suits you the best.
· Tap the Open features button on your keyboard. Launch the features menu.
· Then select Settings by tapping more and adding keyboards and languages afterwards.
·         Select the language you want to activate, whether it's Marathi, Bengali, Hindi, or any other language per your preference. Marathi is one of the ancient languages that India has and the number of the population speaking this language and taking pride in it is the huge rich culture spoken throughout Maharashtra.
· Choose the design you want to use and set up the language profile that works for you.
· Finally, save the settings and move on by chatting your way out in your preferred language, or Marathi.
Therefore, selecting your chosen Marathi keyboard for Android has now become a simple process that only takes a few minutes. Speaking in your mother language is a comfort that helps you express more and more to communicate without any bars or restrictions. You can immediately download Marathi keyboard on Android without wasting any more time!