How to make your daily conversations more engaging?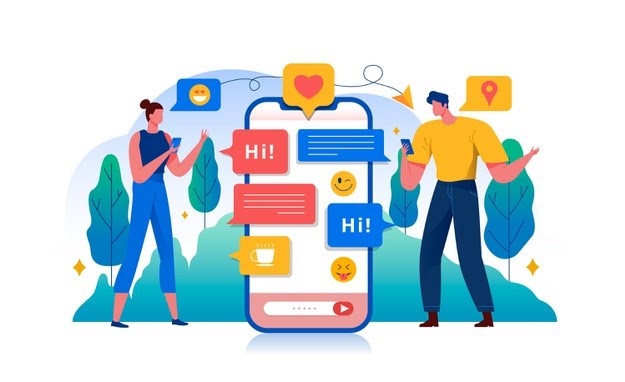 Conversations are getting better and better with time. Do you know what are the things that are contributing to making our conversations better and happening? Most people don't realize this or even don't believe this but it is the keyboard that lets us have our conversations more interacting and engaging. It is the Marathi Typing keyboard we send emoji, GIFs, stickers, etc to our friends and families and have fun-filled conversations.
We definitely are looking out for ways that let us have our conversation in an engaging way. It is very hard to see our favorite people in person these days due to the corona pandemic and thus we are chatting online mostly. While we are chatting online through various social media platforms, we need to express our emotions in a different way so that the next person doesn't find us rude.
Let's dive into the list of how to make our daily conversations better and more engaging-
1) Keep your conversations very focused and at the point- while you are having a conversation with someone at a professional level or even in an informal way. If your conversations are not focused enough and to the point, the next person may lose interest in you and start ignoring your texts. While you're having some focused conversations with your friends or close ones in an informal way, try sending various emojis, stickers, GIFs to increase the participation of the person from the other side.
2) Find common stories to discuss- You can find some common or mutual interests of you as well as the person you are talking to and have a discussion on those topics. This creates huge participation and engagement between you and the person and sometimes they talk ends up in a much knowledgeable way. Make use of various search features provided by keyboards nowadays and check your grammar, spellings, and even facts before sending it to the person on the other side.
3) Watch movies together- Keyboards nowadays also lets you download the latest movies. Download your favorite movies, watch them with your friends, and have a good discussion on chat while watching. You can also send various movie quotes or movie lines on the pictures to your friends and have a good discussion on the movie you guys are watching. This also helps in increasing engagement and being productive as well.
4) Be conscious while having a great conversation- Try to be conscious while you are having a conversation about certain topics that other people find interesting and intriguing in conversations. Try not to be offensive and keep them engaged with your facts and knowledge about certain things.
Chats and conversations provide learning opportunities and thus one should try to be clear and concise, future-oriented, and not sound rude. While you are having a conversation, you are exhibiting your personality traits, so always try to be to the point and focus so that the other person doesn't find you rude and boring. If you are looking for a good keyboard that lets you have a much more interesting and engaging conversation, then download the Marathi Typing keyboard online and be the part of engagement and fun.